Let us Design your web site
---

We have experienced professionals who have a proven track record of success. We understand how important it is for you to manage your business online and offline, and that is why we spend the extra time to learn about your business and look for ways to help your business operations become more efficient and productive.
---
Time

With so many web design products on the market, it's easy to assume that you too can construct a website in record time. Keep in mind, though, that with web development comes computer-aided graphic design, general layout, nested tables,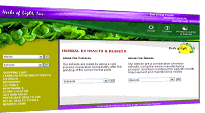 forms, database design and connectivity, troubleshooting, and maintenance. A small 8-10-page information website that includes a contact information form, newsletter signup, and a few PDF files or Microsoft Word documents can take the average novice "webmaster" several weeks or even a month or two to build. Like children, new webmasters are often very proud of their accomplishments, but the rest of the world can usually spot a novice web design or cheesy website template within seconds. Worse, the new webmaster learns that it is incredibly time-consuming, and many report becoming "addicted" and "losing track of time"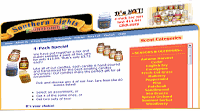 during their do-it-yourself web design projects. This means that if your business is growing, you probably won't be nurturing the business during your web development project, and worse, your site will look like you made it.

If your business is growing, then you will quickly learn that your website may need tweaking. Navigational menu items (and corresponding pages) may need to be created in record time because you didn't know what to look for when initially constructing your site. You may need to redesign your site FAST if you have an important client on the hook. Do you have time to prepare for your sales pitch (including the paperwork) and redesign your site?

Money

Business owners and managers find it less expensive to consult with an outside web development team. With the rising cost of employee benefits, you'll find that these issues don't factor into the equation of bringing skilled professionals to the board meeting, meaning you don't have to pay for a year's salary, health care, sick time, vacation time, etc. to get the expertise you need. You pay only for the work performed for you, and with this, you get skilled, experienced professionals, often more than one, who lend a great deal of expertise at a fraction of the cost of hiring an in-house web development team. Even more beneficial is that a professional web development team knows how to help you organize your business information, and can work with you to prepare your site for potential areas of growth that may be unforeseen to you in the beginning of the project.

Longevity

We don't just design sites and discard them to a basic portfolio as though it were an art show. We take time to understand the challenges before carefully constructing a strategy or implementing design or code. Some of our clients have been with us since we began back in 1994, and they stay because we have not only earned their trust, but have worked very hard to maintain it.

Our Specialties

---
Idea To Reality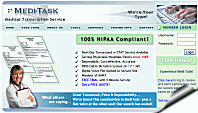 Have a great idea, and want to put it to work online? We can take your concept, and develop it into a full featured, turn key commercial website ready to earn revenue. We will use your idea to develop all aspects of your project such as initial planning (site blueprint), graphics, technical writing, HTML and client side programming, database and server side programming, testing, debugging, and launch.

We design websites as stand alone applications, which do not require any special software or skills to maintain. During development, our goal is to minimize the time spent by you or your employees on day to day management of your online business. By spending less time on administrative tasks, you can focus more on business development and driving traffic.
---
Put your trust in us, get started now. Tell us how we can meet your online business needs.